THE COMPANY
Success
TAO ELEVATE, INC.
"The Way to Success"
TAO Elevate Inc. was built to help people reach new levels of financial freedom and well-being through our premium products and business opportunity.
LEADERSHIP "The dream is to do network marketing in a natural and effortless way."
ENGR. ROBERT T. DE LA VIÑA
Chief Executive Officer of TAO Elevate Inc.
A 20-year veteran of the Multi-Level Marketing Industry, Engr. Robert T. De La Viña serves as the Chief Executive Officer for TAO Elevate, Inc.
As a business leader fueled by the principles of TAO, he embodies simplicity, patience, and compassion.
His leadership purpose is rooted in his core values and his authentic self. As a leader, he took the courage to build a company to meet the needs of the people. With a genuine desire to serve others, he inspires people to act and give them a sense of purpose or belonging.
---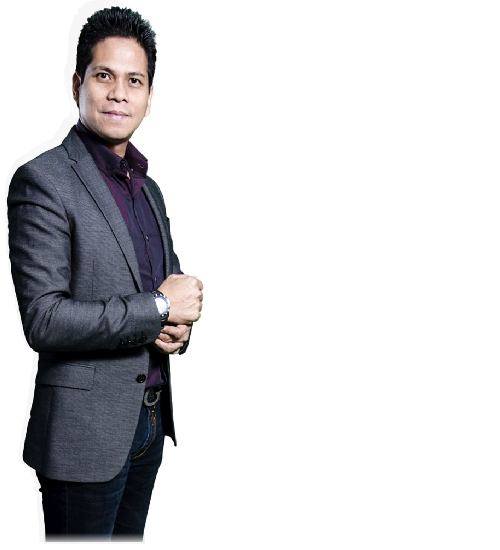 ---
Our Vision
We envision that in every country in the world, TAO Elevate, Inc. empowers a citizen to become a self-made millionaire: achieving life's goals and making a difference by:
Distributing innovative products
Building authentic leaders
Creating process-oriented groups
Our Mission
We understand the challenges that come with our Vision but we remain steadfast in our conviction because WE are guided by the principles of:
(TAO) Stay focused on the well-being of the organization and our people.
(Kaizen) Empower people and help them transform and continuously improve for the better.
(Process-Oriented Approach) Enjoy the process, embrace the challenges, and celebrate each level of success.
THE BOARD OF DIRECTORS
ROBERT DE LA VIÑA CHIEF EXECUTIVE OFFICER
JAYPEE DIMALANTA CHIEF OPERATING OFFICER
SHERYL DIMALANTA CHIEF MARKETING OFFICER/CHIEF HR OFFICER
GINAVIE TARUBALLES CORPORATE SECRETARY
SONNY BOY ALDAS CHIEF ECOMMERCE OFFICER
DARLINE DELA PAZ CHIEF PRODUCT OFFICER
ROWENA BLANTUCAS CHIEF FINANCE OFFICER/CHIEF IT OFFICER
HAROLD COMBO CHIEF TRAINING AND DEVELOPMENT OFFICER
JE EL LLAGONO CHIEF INTERNATIONAL TRAINING OFFICER
ARNEL HASPELA CHIEF LEGAL OFFICER/CHIEF BANK OFFICER
The executive leadership team actively sets the strategic direction of the company who are passionate about continual innovation to meet the needs of the organization and its people.
Guided by the teachings of "TAO of Leadership", they lead with their heart and build long-term connected relationships.
---
THE COMMUNITY
"The Goal is to do business with people who believe what you believe."
We aim to create a better atmosphere to increase the overall well-being of our people.
Guided by the principle of authentic leadership, we value individuality and empowerment, recognizing everyone's unique strengths and giving them a voice that matters and heard. We encourage innovation driven by collaboration, giving everyone roles and responsibilities that will help them discover their own identity, reach their potential, and enable them to flourish.
We operate a helping-people business where we build relationships and develop coaches and mentors with a servant's heart.
Our success formula in achieving our goals is effective because it is created by people who used their hearts and high levels of compassion and generosity.